Services
The enthusiastic Bogaert Transmission staff is happy to answer questions from our customers.
Through continuous training, both with experience at the customer site or as daily input of producers, they manage a mastery in their field and can thus serve its customers.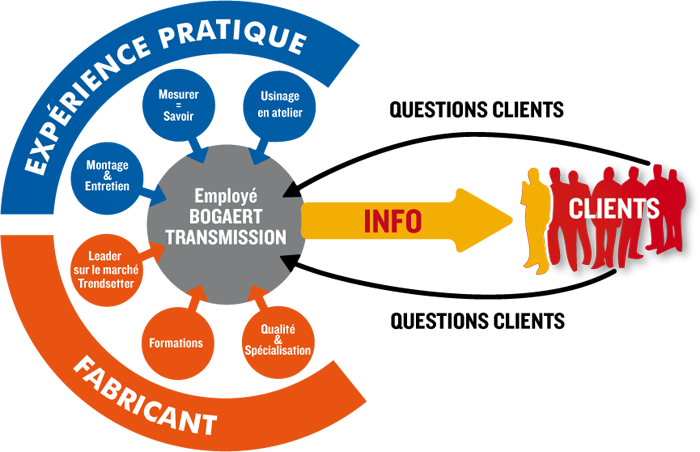 Workshop, machineshop
Bogaert Transmission has its own workshop. This allows us to provide an additional service to our customers to further process products according to customer specifications.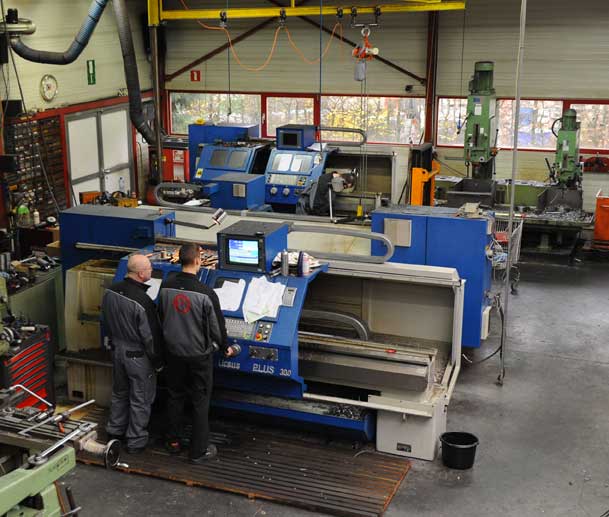 Inspection and analysis of a production line

Regular inspections of product lines allows parts which are subject to wear being replaced preventively. Thanks to a thorough analysis, parts are replaced preventive or taken in stock to minimize downtime of a production line.
With a comprehensive inspection and clear reporting, its cost of maintenance and parts are available beforehand. They contribute to a better budget control.

Inspection_report_production_line_130513_EN.pdf
Mounting of chains on site

Bogaert Transmission has its own team of experienced engineers who, at the request of the customer, go on-site to assemble our products. An additional guarantee that we stand behind the quality of our products.